The Practice Rooms – Sheffield
The Practice Rooms
is set within a lovely period property in the heart of Broomhill near the Royal Hallamshire Hospital. The rooms are decorated and furnished to a high standard, each with a unique character and atmosphere. Most of my appointments at this location are within the hours of 8-5. I also offer early evening appointments on a Tuesday, Wednesday and Thursday at this venue.
Parking
This venue has parking at the front and rear (main car park). The postcode for the main car park is different to the venue's address so for SATNAV please use S10 2PL and just drive through the arch in the Hallamshire physiotherapy carpark. The physiotherapy carpark is at the traffic lights on the corner by the end of Broomfield Road. Your satnav may take you past or finish early depending on the direction you approach.
what3words
The physiotherapy car park: ///simple.robots.glove
Practice Rooms rear car park: ///pack.sooner.beans
Practice Rooms front car park: ///monks.gangs.tilts
Accessibility
There is also access to the building from the main rear car park without using stairs. I use both an upstairs and downstairs room, so please let me know if you need to have a room downstairs and need access without using stairs.
Entry to the Building
There is no reception or waiting area so please arrive a couple of minutes before your appointment time and press the buzzer for the relevant room colour (you will be given the room colour before your appointment). I will come down to let you in.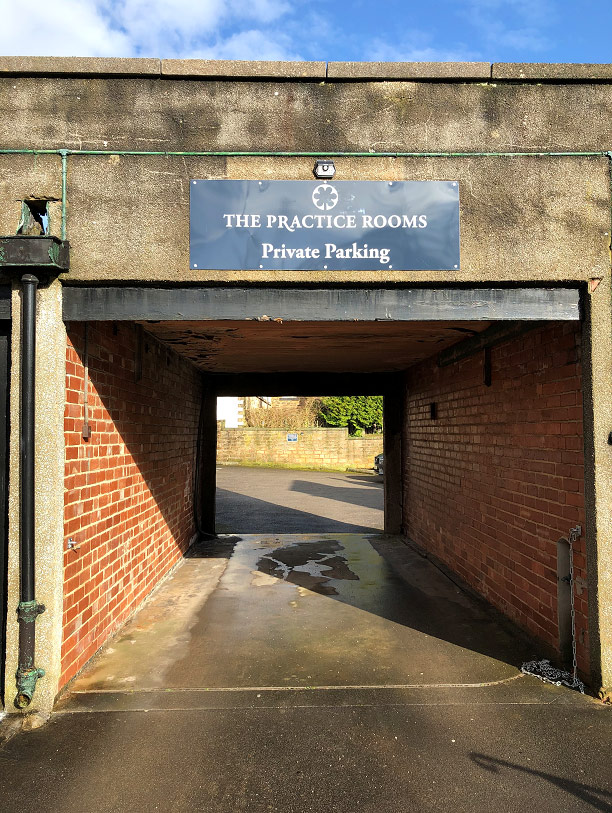 Drive through the arch to the car park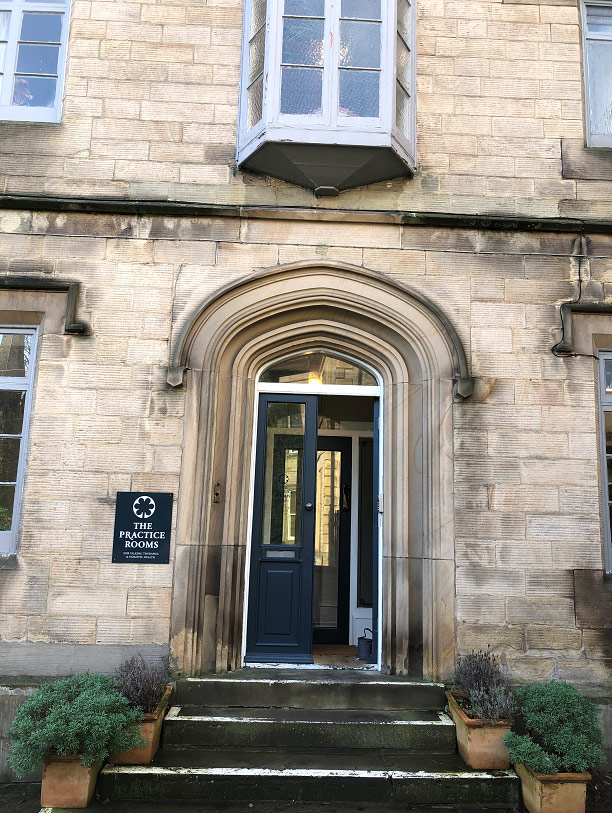 The Practice Rooms Entrance